Click on the image below for a very special announcement! ⬇︎⬇︎⬇︎
Anniversary Sale ends Sunday, July 16th
Imagine if...
You not only knew a shortcut to happiness, love and success,

you were also an expert at navigating it.

You had a simple recipe for being confident in your next steps and excited about life again,

and you were masterful at whipping it up whenever you desired

.
You could finally love your life, trust your heart and be excited about the journey.

Your mornings are good, mid-day is great, and your evenings even better.

You didn't have to wrestle with overwhelm and constantly feel like you are in competition with the world around you. You simply love rocking who you are ... no comparisons required.
What if it was all available in one place - curated especially for you from over 20 years of research to provide you the precise steps to take to Follow Your YES and elevate your life?
WHAT IF I HANDED YOU THE KEY TO A 5-STAR LIFE?
I learned years ago that the best guidance comes from within. These days most people look anywhere but within for an answer. We Google it. We post on FB. We phone a friend. The problem with this is now your life is being designed by someone else.
Unlike countless other programs that declare they have the perfect system for how you need to live your life, I guide you in connecting with your Inner Authority so you can live your life in alignment with your true essence, not someone else's idea of what's right for you.
This solution works because it empowers you. You learn to reclaim command of your life instead of giving control over to some "expert" who claims to know what is best for you even though they don't know you.
Imagine:
Dramatically reducing your stress levels.
Sleeping better.
Being excited to get out of bed in the morning.
Having more energy throughout your day.
Feeling more joy with your loved ones.
Attracting people, opportunities and experiences that invigorate you.
Experiencing the freedom, ease, and clarity that's available to you when your trust in your inner guidance is unshakable.
THAT'S A 5-STAR LIFE!
This is exactly what I have for you.
I want a 5-star life!
15 Minutes a Day
x 4 weeks
---
A life filled with YESES!
In just 4 weeks you can learn everything you need to know to tune into and trust your YES consistently, so you can take command of your life again.
No more second guessing and stressing over what is your best next step.
Get ready to live your life by going from YES to YES to YES with confidence!
I'm ready
This is absolutely the best program I've done all year! My confidence is through the roof. For the first time in my life I had the guts to ask for a raise ... and I got it. My boss said "You deserve it!" But if I didn't have the courage I gained through this course to ask, I would never have gotten paid.
Ginger - North Carolina
This program is the best thing I ever did for myself. In the past I would never take time to do things like this just for me, but I decided to follow my YES, and I couldn't be happier. I feel so good about my life now that I can't stop smiling.
Teresa - Alaska
If there is one thing the past couple of years have taught us it's that we even our best laid plans can be turned upside down by things that are outside of our control.
Which means it is more important than ever to take care of the only thing you can control ... yourself.
You can totally take command of your life when you tune into the divine guidance you have inside. 
The key is learning how to trust it.
The 4 week program to take you from overwhelmed, frustrated and indecisive to calm, relaxed and confident, WITHOUT burning bridges to get there.
Create a life you are proud of - filled with the people, opportunities, and experiences that support you in being your best.
YES, I NEED THIS
By the end of the Follow Your YES program, you'll have learned how to:
Make friends with NO, so you can stop wasting precious time and energy doing things that don't support you in being your best and end up leading to resentment.
Honor your YES and speak your truth with confidence, perfect for people who often find themselves in people pleaser mode and want to stop that habit.
Create clear boundaries that invite people to deeper connection, without being viewed as demanding, inflexible or chasing people away.
Permanently eliminate procrastination from your life, ideal for people who feel trapped on a hamster wheel of indecision and doubt.
Take the shortest path possible to love, happiness, and success, even if the path you've been on most your life has been long and painful.
HERE'S WHAT'S INSIDE:
You're going to
love
these
VIDEO & AUDIO TUTORIALS
I personally guide you through daily trainings to take you by the hand as you build your following your YES muscles. No junior assistant trainers here. This is 100% me working with you.
30-Day YES Tracker
This is an easy to use logbook with daily inspirational messages to keep track of your progress as you build your practice of following your YES. You'll love how simple it is to see your daily advancements.
Advanced Tools
Learn advanced tools that in the past were only available to my private clients. These state-of-the-art methods provide you with elite levels of clarity and confidence at your finger tips.
Step-by-step guidance
You will be led one step at a time through every piece in the process of following your YES. Clear and easy to follow instructions directly from me to you. I'm going to make sure you get it right.
Maybe you're like Maggie, the single mom who followed her YES to simplify trip planning and created "Angel trips" with her two boys.
You could be like Peter who followed his YES when he saw a flier for a presentation by someone he didn't even know, and it led to a rewarding career he never could have imagined.
Or perhaps you are like Catherine who on her 70th birthday realized she was still waiting for her life to start. She followed her YES and started her life for herself, instead of waiting for someone else to do it.
It doesn't matter what your background is or what you've been through up until this point because your YES is available to you today.
You can do this! I guarantee you can master going from YES to YES to YES in your life in just four short weeks.
I believe in you and I know on some level you do too or you wouldn't be reading about this program right now. Let's build on that belief and take your life to the next level.
Start your transformation now.
And just who will be teaching you how to Follow Your YES?


Me! Ken Bechtel -
I literally wrote the book on this subject.
I'm the author of Follow Your YES, the book that provides you with practical steps to help you grow into your fullest expression from the inside out, so you can live the fulfilling life you came here to live. My work has been shared in over 100 countries on radio, podcasts, and stages throughout the world. 
I've helped thousands of people around the globe to find, trust and follow their YES and I know I can help you too.
"I am free from overwhelm, and it feels great!"
Learning how to follow my YES and stop worrying about what I thought everyone around me needed has changed my life. Gone are the days of endlessly stressing over what I thought my family, my friends, my work colleagues, and even total strangers needed to be happy. Now I encourage them to follow their YES by following mine. It is the most liberating feeling I have ever experienced. It is like I let go of a big bag of rocks I didn't even realize I had been carrying.
Margot - Houston, Texas
Let's Talk Modules
The breakdown
Week 1
Eliminating Wobbles
Do you want a life that feels solid and stable?
The higher your structure is to be, the deeper must be its foundation.
- Saint Augustine
The reason so many people struggle with transforming their lives in a way that lasts is we are so eager to build up that we skip over building the solid foundation needed to support our growth. This leads to temporary growth that's not sustainable. 
Look I know it's not sexy. We all want to see our house going up, not a hole being dug in the ground, but without a solid foundation your house won't last very long. I'm committed to Following Your YES being a permanent upgrade for you.
My approach with you is to start by building a foundation that is rock solid. This way your YES filled life will be well built, dependable and long-lasting.
You might be surprised how much fun it is as well.
Week 2
Simplify 
Did you know there are little gremlins in your mind that love to trip you up and hold you back? These little suckers are sneaky, persistent, and love to see you feeling disappointed.
During our second week together we are not only going to identify the gremlins that are your nemesis, we are going to eliminate them as well.
The exercises we do this week will be like doing years of therapy in just a few days, but way more enjoyable. 
As a recent graduate, Kate, put it - 
"This did more for me in an hour than any amount of therapy and reading books has done in 2 years."
Week 3
Clarify
One of the biggest challenges you will face is staying clear about what your YES is in the moment. There are so many people and activities and objects jockeying for your attention and energy that it can feel impossible to know what is truly yours to focus on.
This week we are going to teach you how to use some serious power tools for clearing away the distractions and identifying your YES in the midst of the chaos. We are going to metaphorically clean out your closet so you get rid of all the stuff that doesn't fit you, and make room for more of the things that support you in looking and feeling your best.
You'll be amazed at how much you can accomplish once you've completed this week's exercises.
Week 4
Amplify
In week 4 we will focus on expanding your impact in the world. Getting you in position to fully shine and share your gifts locally and globally in the way that aligns with your YES.
Unfortunately most people have become quite good at shutting down and playing small. The fear that we'll be attacked, resented, or criticized if we shine our brightest is a powerful deterrent.
We are going to erase the false limitations that have been holding you back so you can finally go for it. If you've been yearning to shine more brightly, this may be your favorite week of the program.
As  Norman Vincent Peale encouraged, we're going to shoot for the moon. Even if you miss, you'll land among the stars.
The Follow Your YES program takes you
from A to Z in record time.
This is your ticket
out of overwhelm and into easy-breezy

.
Mastering the art of following your YES is all you need to have more success and satisfaction in your daily life.


Let's get you started!
I'd like my ticket please
Let's really fast-track your success!
• BONUS #1: All Lessons are Available via our App on Your Mobile Device -
Total convenience to listen or watch whenever and where ever you like. Super easy to fit into your busy days.
• BONUS #2: Downloadable Transcripts of Every Lesson -
Perfect for you to 
highlight, make notes on, and add to your personal development library. Each lesson is professionally transcribed and easy to print.
• BONUS #3: Lifetime 24/7 Access to All Lessons -
Have all these priceless trainings available at your fingertips whenever and wherever you need them either online or via our easy to use mobile app.
4 Weeks of Daily Training
5 to 15 Minutes a Day
6 Essential Advanced Tools
This program is extraordinary! Your insight and wisdom are invaluable to me as I continue to grow into the best version of me, to live the full life I want to enjoy and share.
Kat - California - USA
I don't usually give reviews, but the Follow Your YES program was so amazing I just had to let you know. I've been a self-help student for many years and nothing has ever provided the progress you did with your trainings. The clarity with which you present this work makes it almost impossible to mess up. Brilliant!
Sarah - Michigan - USA
Last night I was writing down my YESES in my YES tracker before I went to bed and tears started running down my face. As I looked at the progress I had made in just one day and realized how much second-guessing I used to go through before taking even one step, I was overcome with joy.
Thank you for helping me reclaim my life.
Laurie - Vermont - USA
The teachings in your class were so simple even me with my limited english understood them. I am shining brighter than I ever have before and very grateful. Grazie!
Gio - Rome - Italy
HERE'S EVERYTHING THAT'S INCLUDED IN THE
FOLLOW YOUR YES

PROGRAM...
4 Weeks of Daily Training -

 It takes just 5 - 15 minutes a day for these concise expertly developed tutorials to guide you through finding, trusting, and following your YES with ease.

 ($3047)
6 Essential Advanced Tools and Practices -

 Powerful elite level tools to help you skillfully maneuver through even the toughest challenges.

 ($547)
30-Day YES Tracker - This easy, fun and highly effective log makes your progress easy to keep track of in a simple to use and convenient format. ($97)

Step-by-step guidance - You will be led one step at a time through every piece in the process of following your YES. Clear and easy to follow instructions directly from me to you. I'm going to make sure you get it right. ($347)
BONUS #1:

 

All Lessons are Available Via Our App on Your Mobile Device  -

 Total convenience to listen or watch whenever and where ever you like

. Super easy to fit into your busy days. ($147)

BONUS #2: Downloadable Transcripts of all Trainings - Perfect for you to 

highlight, make notes on, and add to your personal development library. Each lesson is professionally transcribed and easy to print. ($297)

BONUS #3: Lifetime 24/7 Access to All Lessons - Have all these priceless trainings available at your fingertips whenever and wherever you need them either online or via our easy to use mobile app. ($697)
TOTAL VALUE - $5,179
  ENROLL TODAY TO TAKE ADVANTAGE OF SPECIAL ANNIVERSARY PRICING
Anniversary special only available through Sunday, July 16th
15 Minutes a day is all it takes to become a whiz at Following Your YES!
👍 No-risk Guarantee
If you're not satisfied, cancel before starting week 3 and receive a full refund.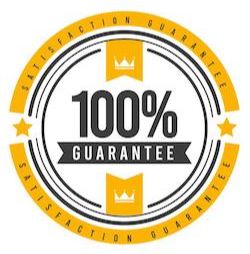 MY LAST PIECE OF ADVICE
If there is one thing you know about me by now it's that I believe we are all here to follow our YES. So I encourage you to do that now.
Check in with your heart and ask if joining this program in order to live a life filled with YESES is a YES for you right now?
I'm not gonna pitch you or shame you or try to convince you to join because that would be out of integrity with my YES of serving those who are ready to be served.
If this isn't your YES right now, I wish you well.
And if it is your YES, I look forward to having you in the program.
I'm ready for a life filled with YESES
How much time is required?
How do I know this will work for me?
Is everything available immediately?